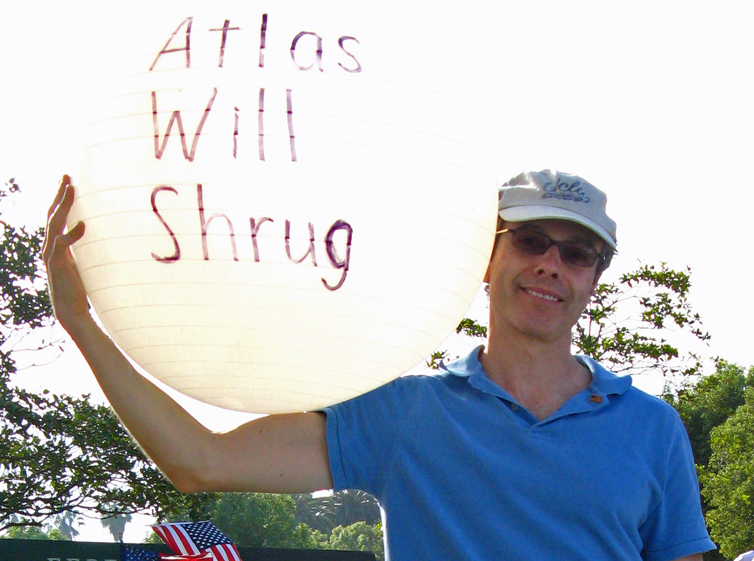 The screenplay version of The Merchant of Mars is available for pre-order on Amazon in ebook form. The paperback will be available around the new year. Release date is January 31, 2018.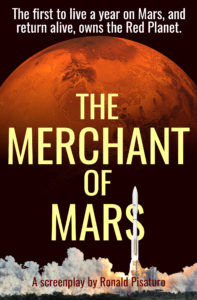 See my book from 2015 on Amazon.com: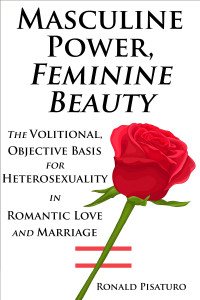 See my blog.
See my recent article in The Federalist: How Choice And Emotion Can Influence Sexual Orientation.
My 2009 paper published in Philosophy of Science has grown into a short book, The Longevity Argument, available on Amazon: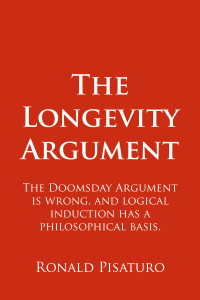 Current Work in Philosophy
I am currently doing further research related to my theory of causality and induction, outlined in the 2002 draft of my planned treatise, A Theory of Knowledge.
A Theory of Propositions
Essays on the Philosophy of Mathematics
Reading Fiction: Theory and Practice
What Does "Existence" Differentiate?
The Universe: Finite or Infinite?
See My Articles in Capitalism Magazine.
Here are some of my favorites:
Read Atlas Shrugged by Ayn Rand (4/16/2011)
The Philosophical Absurdity Underlying Stimulus Spending (10/3/2010)
Keynesianism, like Marxism, denies the role of the mind in production.
The Real Injustice in New Orleans: The Welfare State's Assault on the Productive Individual (9/23/05)
Mars: Who Should Own It (1/20/04)
Suppose the US Government made the following declaration: "The first person to land on Mars, and to live there some specified minimum duration (such as a year), and to return alive owns the entire Red Planet."
Remember September 11 and 12
The Age of Invisible Virtue (2/6/03)
(This article is written from the perspective of a future historian.) When had the choice to renounce reason been taken so far that it was too late to reverse that choice? When had it become too late to save America? Was there some event that was America's death knell?
Most historians cite September 12, 2001, when America, after having seen 3,000 of its inhabitants murdered the preceding day in terrorist attacks that demolished New York City's two tallest skyscrapers, failed to declare war against the foreign governments—such as Iran, Iraq, Libya, and Saudi Arabia—known to have supported many similar acts of evil.
The Collectivist Notion of "Giving Back to Society" (2/11/02)
In justice, productive individuals have no obligation to give away one penny of what they have earned, just as a customer has no obligation to "give back" the automobile and computer he has bought.
How To Defeat the Hollywood Unions
Actor/Writer Explains Why and How to Break Union "Solidarity" in the Coming Strikes.
Obama and Hitler. Hitler and Obama.
Compare speeches by these two national socialists.
Hitler's Proclamation by the Government to the German Nation, Feb. 1, 1933.
Obama's Announcement for President, Feb. 10, 2007.
Obama's Battle: Read passages from Mein Kampf and Hitler's first speech as German Chancellor that capture the essence of Obama's ethics and politics.
See me excoriate Obama–and defend liberty–on YouTube.
Gore's Long-Standing Assault on Reason
Read Al Gore's animistic argument, published in 1993, underlying environmentalism and his call to surrender reason to faith.
Please feel free to email me, at ron at this Web domain, about any of the items on this Web site.